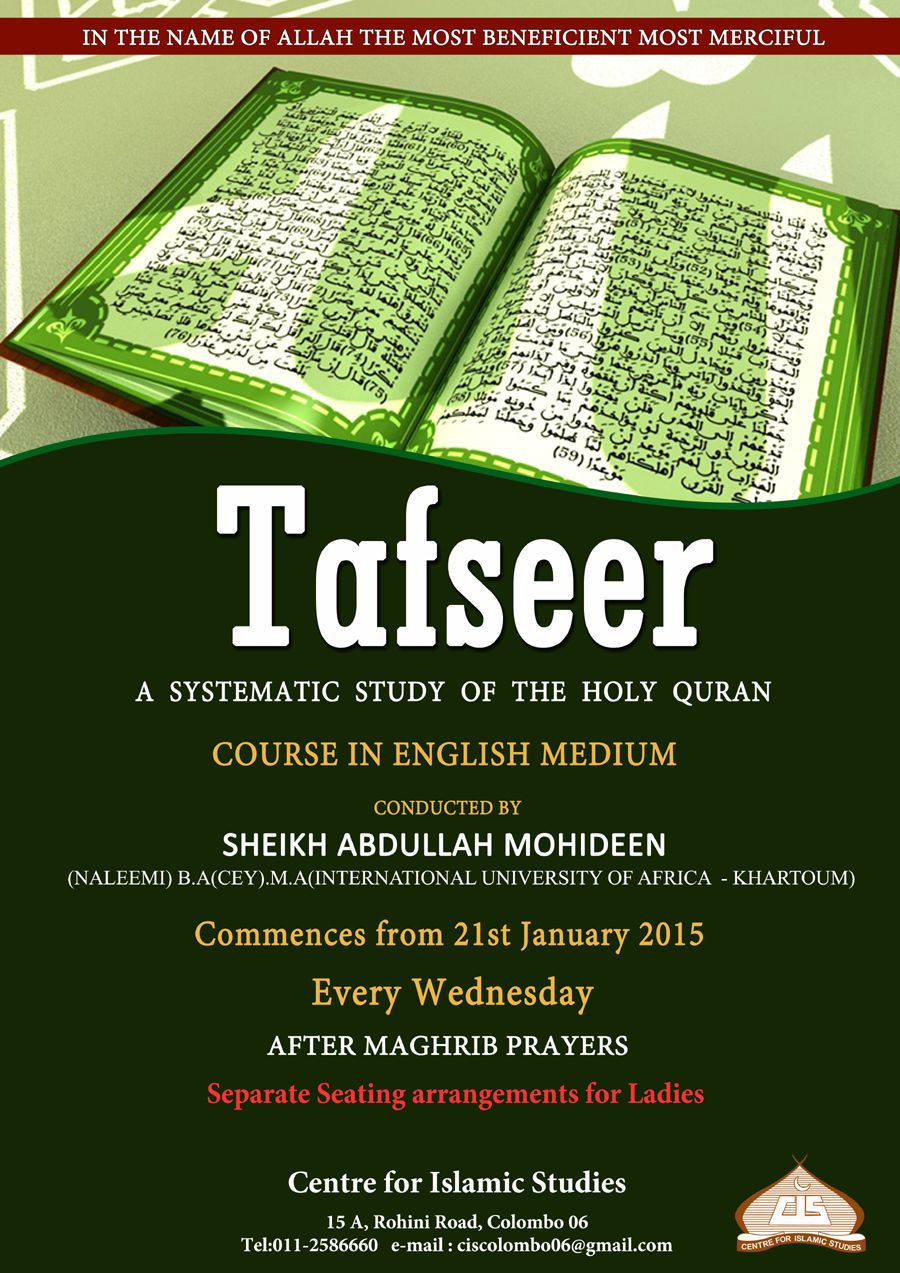 Dear Brothers & Sisters in Islam,
We are happy to inform you that our Tafseer class is commencing (Insha Allah) from 21st of January 2015.
This class is conducted in English medium and Separate seating arrangements are made for sisters. we use Multimedia projector to make this class interesting and very useful. it gives a liveliness to each and every verse you are learning.you are given a colorful hand out on particular lesson. At the end of the session ,participants are free to ask any question regarding the lesson. all of these are done for the sake of Allah , free of charge.
Insha Allah this week we will learn about Surah Kahaf (Chapter – 18) which contains many Interesting Quranic Stories.Pls,look at the attachment for more details.
Weekly Quran Thafseer class
will be held – 21/01/2015
At 6.45.p.m. to 8.15.p.m.
After Maghrib Prayers
At the CIS Auditorium Wellawatte,
Separate seating arrangements for Ladies,