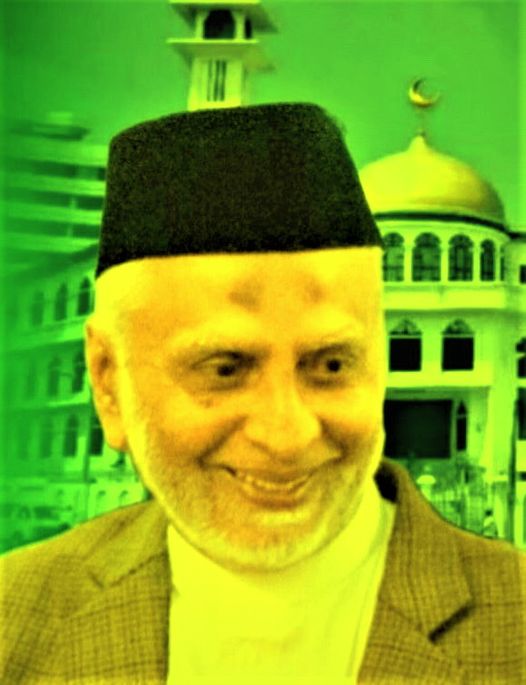 (Marhoom Mohamed Kaleel, Chairman of the Board of Trustees, Kollupitiya Jumma Mosque, Colpetty)
It is with a sense of immense sadness and extreme gratitude that we recall the support of Marhoom Mohamed Kaleel who was a pillar of strength to our outreach activities undertaken under our "Welcome To Our Mosque" Program.
Kaleel Hajiar as we called him was born in the upcountry town of Matale to a well known business family before settling down in Colombo to establish the Jewelarts Group of Companies.
As Chairman of the Board of Trustees of Kollupitiya Jumma Mosque, he played a a very important role in supporting and facilitating the Centre for Islamic Studies Harmony Center's Mosque Tours Program, among them the Grand Mosque Tour of 2019 which included the participation of as many as 800 persons of other faiths including the President and Prime Minister of the Republic and Group Mosque Tours for Archaeology Students, Professionals and Parliamentarian Patali Champika Ranawaka's 43 Brigade in the subsequent years.
Kaleel Hajiar was also supportive of the training programs for Mosque Tour Guides and with the support of his Board of Trustees facilitated many a training program for Mosque Tour Guides at
KJM, the last such training program being held in June this year.
Here was a man who passionately believed in reaching out to other faiths and told us on many an occasion "Remember our Mosque is always open for you to do your good work".
May Allah have Mercy on his Soul and grant him the highest paradise of Jannathul Firdous
– Asiff Hussein, Vice President, Outreach, Centre for Islamic Studies Harmony Center