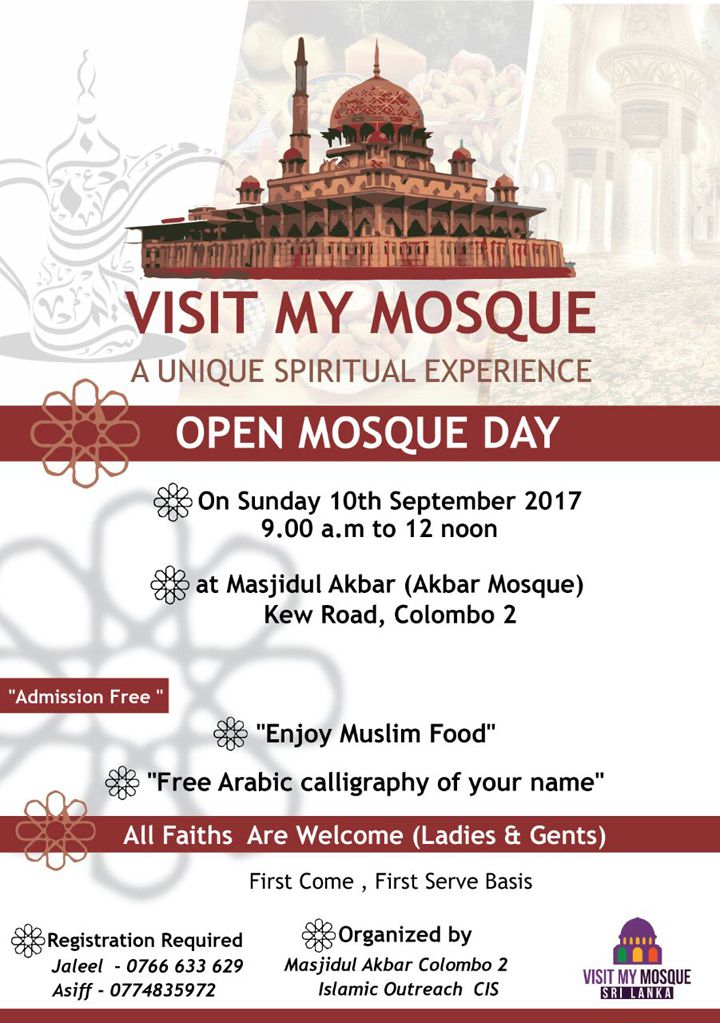 An 'Open Mosque Day' will be held on Sunday, 10th September from 9.00 am-12.00 noon at Akbar Mosque, Kew Road, Slave Island. The program is open to the general public free of charge and will feature a tour of the over century-old historical Masjidul Akbar Mosque, which is an important landmark in Colombo, as well as a calligraphy corner and traditional Muslim foods.
This unique inter-faith initiative is spearheaded by the Centre for Islamic Studies (CIS). It is basically cultural tour aimed at giving those of other faiths a better understanding of the Islamic faith and Muslims in general.
The Mosque Tour is on a First Come/First Serve Basis. All Faiths are Welcome.
Registration Required. Please call Jaleel on 0766-633-629 or Asiff on 077- 4835972.