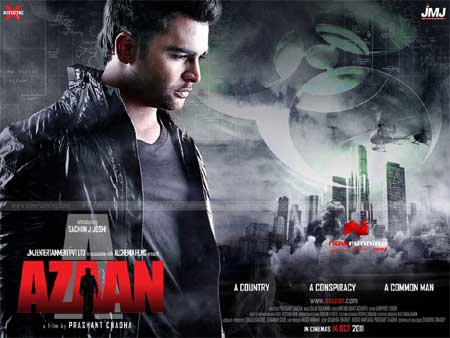 Mumbai: Raza Academy, a Mumbai based Muslim religious organisation, on Friday held a protest demonstration near Phool Gali Mosque in the city against the name of the upcoming film 'Azaan.' Raza Academy president said Azaan is a pious word in Islam and should not be used as name of a film.
Saeed Noori, president of Raza Academy, while talking to TwoCircles.net said, "Azaan is the Muslim call to Friday Prayer and to daily five-time prayers, it's a pious word in Islam and should never be used as a film name." He demanded that "the name of the film should be changed or else we will intensify our demand."
Saeed Noori replied negatively when asked if he ever talked to the director of the film. He, however, said that a delegation of his organization will be meeting the Home Minister of Maharashtra RR Patil if the name of the film is not changed. He also informed, "Our lawyers are also contemplating legal actions."
The director of Aap ka Suroor, Prashant Chada has directed 'Azaan' and shot across multiple international locations including France, Romania and Sudan. The film will be released under the banners of JMJ Entertainment PVT LTD, Alchemia Films and Percept Picture Company.
The story of the film is not yet known but one line is being advertised widely in Mumbai — A country, a common man and a conspiracy.