Mosque Tours launched
Mosque Tours, a unique inter-cultural concept where Islamic religious places are opened to the public, was launched last Sunday at Wekanda Jumma Mosque in Slave Island. Henceforth Wekanda Mosque will have an open mosque day every Sunday (morning and evening) when tourists could visit the mosque and be shown around by experienced tour guides.
The first tour group comprised three distinguished visitors from the US embassy in Sri Lanka including its Cultural Affairs Officer, Dawn Suni, Press Officer, Joshua Shen and Micky Crome.
The initiative is spearheaded by the Centre for Islamic Studies in association with Discover Islam, Bahrain. Two more historical mosques, the Red Mosque in Pettah and Masjidul Abrar in Beruwala are due to be incorporated into the program in the near future.
The Mosque Tour Program was conceived by Syed Raziuddin Ali, a Director of the Bahrain-based Discover Islam organization in the late 1980s. It is presently practiced in a number of countries including Bahrain, Turkey, Malaysia and Singapore.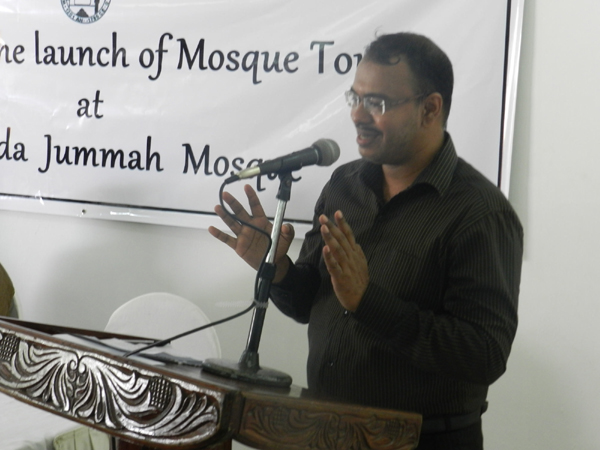 Head of Outreach, Centre for Islamic Studies, Asiff Hussein speaks on Mosque Tours at the launch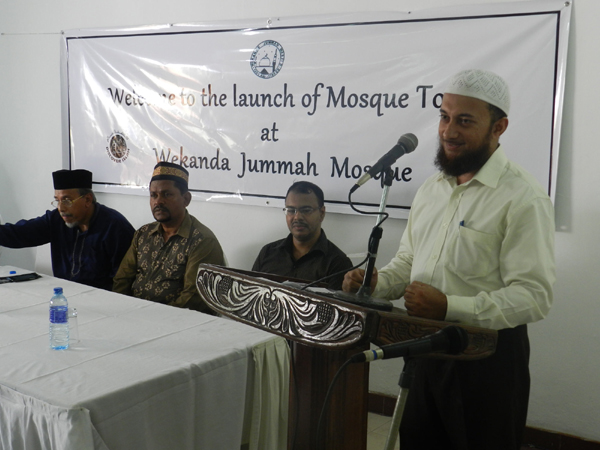 President of the Centre for Islamic Studies, Sheikh Abdullah Mohideen stresses on the importance of outreach at the launch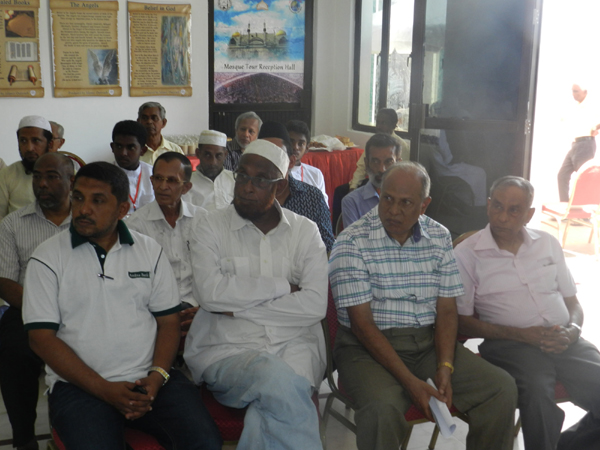 Section of participants at the launch of Mosque Tours at Wekanda Mosque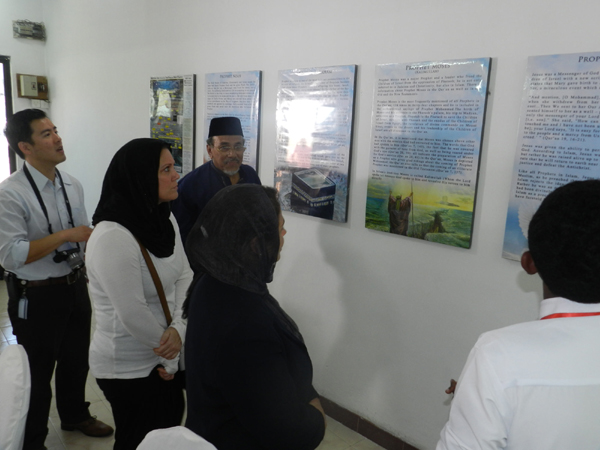 Senior Trustee of the Mosque Farook Latiff with the tour group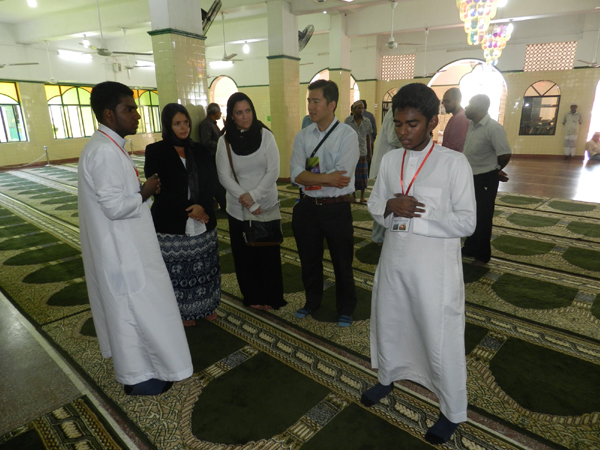 The first tour group comprising of Dawn Suni, Cultural affairs Officer of the US embassy in Colombo, Joshua Shen, Press Officer, US embassy and Mickey Crume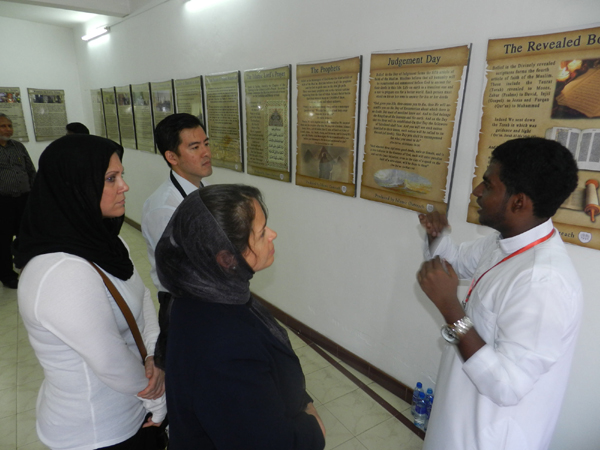 Tour group being taken around the posters by guide Nusky Naeem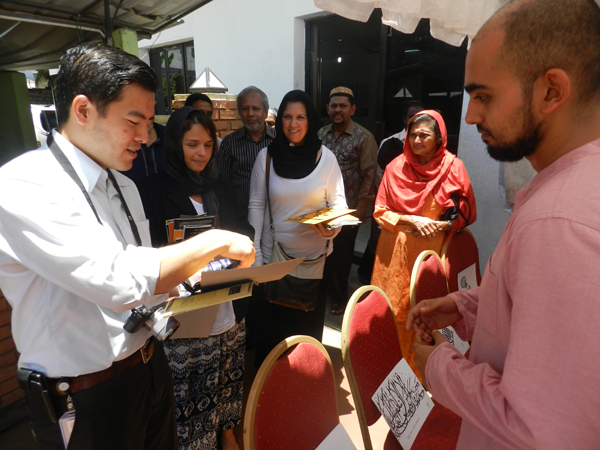 Tour group with calligraphy of their names done by Huzni Naeem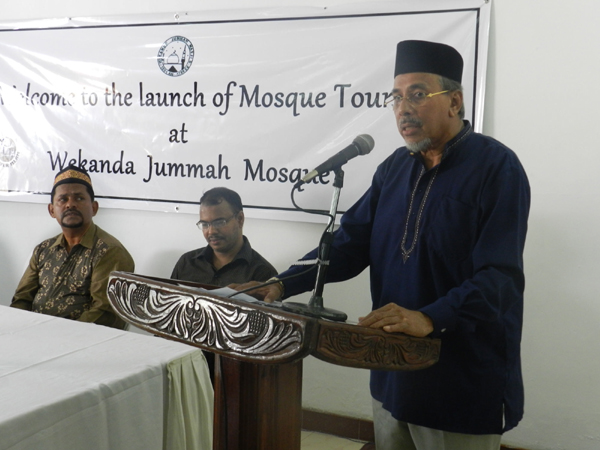 Trustee of the Wekanda Mosque Farook Latiff at the launch of Mosque Tours